Showcase Sunday is a weekly meme hosted by Vicky at Books, Biscuits and Tea. Its aim is to showcase our newest books or book related swag and to see what everyone else received for review, borrowed from libraries, bought in bookshops and downloaded onto eReaders this week.
FINALLY! I managed to get back on track with my reading and book blogging (sort of). I don't know if you noticed but I had spend the last 48 hours writing reviews for some of my overdue review copies. And it wasn't pleasant!
What's pleasant is that you can read all the reviews by clicking the book covers below :)
Ok, let's move on the my haul this week :D
Library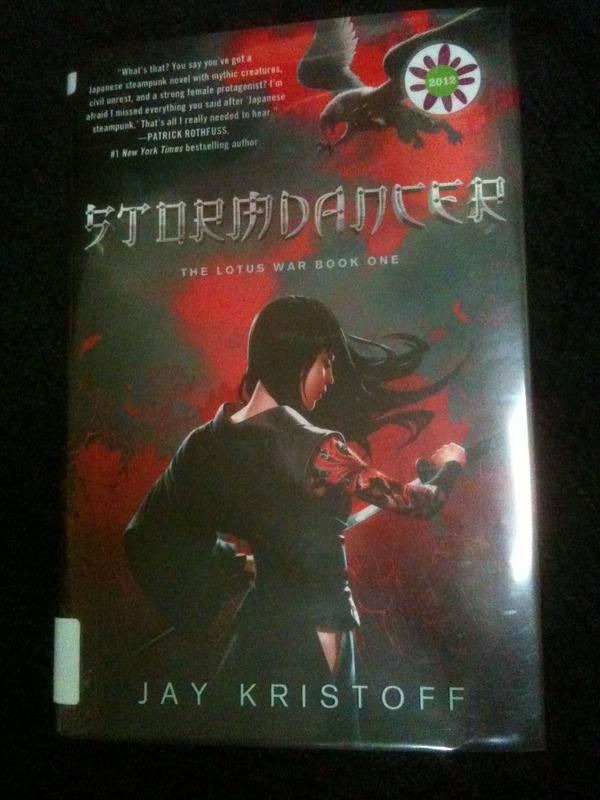 Stormdancer (The Lotus War #1) by Jay Kristoff
Probably the most-talked about book of this year. Honestly, I took my sweet time before I finally want to pick this up was for that very reason.
Review copies
His Black Wings by Astrid Yrigollen
As you may have noticed from above, I already reviewed the book. :) But in conjuction for His Black Wings blog tour, there will be a character interview coming on this 28th Dec, so watch out for that! :D
The Sun Dwellers (The Dwellers #3) by David Estes
I really like the artwork for the cover! I thought it'll be cliche 'sun in the sky' sort of cover LOL! Anyway, I beta read this already and it wasn't disappointing. Hopefully the ARC will be much better!
The Watcher by Lisa Voisin
I don't think I ever get enough of angel books. :S
Postcard
Thanks to Sarah Crossan for sending me this Breathe postcard. Unfortunately, that blessed postman decided to put this in my catalogue box instead of in my proper mailbox and it was raining on that very God forsaken day. *sigh*
What kind of books or book-related swags you got this week? Link me up! :D