Falling Kingdoms
by
Morgan Rhodes
My rating:
4 of 5 stars
In a land where magic has been forgotten but peace has reigned for centuries, a deadly unrest is simmering. Three kingdoms grapple for power—brutally transforming their subjects' lives in the process. Amidst betrayals, bargains, and battles, four young people find their fates forever intertwined:
Cleo: A princess raised in luxury must embark on a rough and treacherous journey into enemy territory in search of a magic long thought extinct.
Jonas: Enraged at injustice, a rebel lashes out against the forces of oppression that have kept his country impoverished—and finds himself the leader of a people's revolution centuries in the making.
Lucia: A girl adopted at birth into a royal family discovers the truth about her past—and the supernatural legacy she is destined to wield.
Magnus: Bred for aggression and trained to conquer, a firstborn son begins to realize that the heart can be more lethal than the sword...
The only outcome that's certain is that kingdoms will fall. Who will emerge triumphant when all they know has collapsed?
Hear ya, hear ya, fantasy books lovers.
Falling Kingdoms?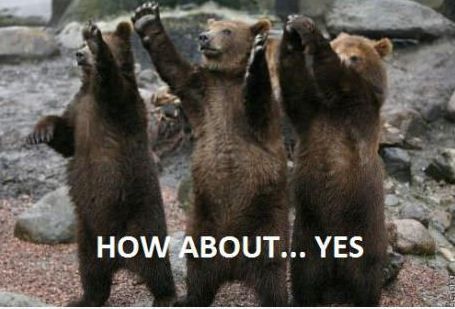 I heard that
Falling Kingdoms
has been dubbed as the YA
Game of Thrones?
Well, I don't totally disagree, it's just that...there's a lot of violence, alright.
And a lot of blood.
Murders.
Throat slicing.
Well, you get the picture.
But epicness-wise,
Falling Kingdoms
is definitely something. I haven't read
Game of Thrones
to be honest (I know, LAME!), although I vaguely know the basic outline of the story. So, it's not my call to make, whether to say that
Falling Kingdoms
is indeed the YA
Game of Thrones
.
I don't even know why I bring this point up in the first place.
*Pauses*
Anyway, this book doesn't waste any time and goes for the action straight away from the very first page. Some of the betrayals and deceptions will shock you. Again, blood is spilled a lot for the first 100 pages or so just to set the story up LOL! But from there, the actions slow down to give way for the story build up.
The build up. What a sensational way to move the story up until the climax and beyond that. The tension was palpable as one after one secret is revealed leading up to the big battle. To be honest, initially I doubted that I'll ever finish this book because first, as like other fantasy books, the amount of characters introduced can be significantly overwhelming. And classic for fantasy books too, the relationships naturally get complicated with the addition of mistress, adopted child and bastard child.
But as the story moves along, these three seemingly unrelated kingdoms and their major players get thrown into this game of revenge and greed. The plot was interwoven nicely and gets so intricate, I kept wondering where it will take me next.
But personally, the best part of this book is how delicate each character was being handled by Morgan Rhodes. Nothing is ever black or white. No one is purely good or evil. With so many characters, honestly I found it hard to believe that Rhodes achieved to create layers and depth to each character. But the downside of it is that, it's hard to really pick my favourite out of the bunch and to be really attached to any of the characters given that there are only that many pages of this book.
Ah, I can totally visualize this piece to be adapted as a TV series.
The question is, will I ever be strong enough to witness the blood spluttering around graphically?
Mmm...I may have to rethink that.
Me gusta!
The ARC was provided by Penguin Books Australia in exchange for an honest review.
View all my reviews