The Savage Grace
by
Bree Despain
My rating:
3 of 5 stars
A troubled soul. An impossible choice. A final battle.
Wrestling with the werewolf curse pulsing deep inside of her, Grace Divine was finally able to find her brother, but it nearly cost her everything.
With her boyfriend, Daniel, stuck in wolf form and Sirhan's death approaching, time is running out for Grace to stop Caleb Kalbi and his gang of demons. If she fails, her family and hometown will perish. Everything rests on Grace's shoulders.



The final installment in The Dark Divine trilogy brings Daniel and Grace's love story to a breathtaking conclusion.
First impression
One of the three shapeshifters/werewolves series I started last year apart from Wolves of the Mercy Falls and Nightshade. I remembered thinking that all the first books for the three series were amazing although I barely remember why.
After a huge disappointment with
Forever (The Wolves of Mercy Falls, #3)
last year, I hope this one will be a hit :)
Full review
Okay, first thing first.
what's with the bold text!
It pained me just looking at the pages!
Second, what's up with the cover! It didn't match the first two!
Was it
really
hard to match the title font at least?
Nevertheless, I always find the titles of books in this series as among the best.
Alright, there are 488 pages of this book but if you ask me what was going on throughout the book, I probably could tell you that in a single breath. I can hardly remember most the events. This book simply is not memorable.
Fortunately, it was miles better than the second book but I think it was still not as good as the first? Gah! I remember The Dark Divine as being awesome but maybe I was just so much into werewolves during those days.
Anyway, Grace still forgot to use her brain during the first half of the book. She even dared to say things like this;
"I swore I wouldn't give up on him. And I'd more a whole damn mountain if I thought it would change him back."

"But I'm going (to Caleb's super dangerous abandoned lair) and there's nothing that can stop me."

"My future? What future?" If we can't turn Daniel back into a human. I don't have future."
So Grace, tell me, is love the only thing you need in this world? Love can get you money, get you into a nice college, get you a good job, get you a half chicken for today's dinner...
YA heroines...when will they stop obsessing over their boyfriends...
Good gracious Grace was more tolerable for the second half of the book. I particularly like this one line from her;
"Little Miss Naked is my responsibiliy. Nonne of you boys will be able to focus while fighting her."
And oh, her best friend, April was as dumb or probably dumber than Grace herself. I mean,
really
, you do notice how many best friends of YA's heroines are plain stupid and annoying right? Maybe one day I should make my own list to honor their
admirable
personality.
Miss Bree Despain, for your third book, I would expect better than something like;
Daniel sprang into action immediately, pulling his coat off and using it to entrap two of the monsters at once, and then flung them into the wall of cornstalks in a move he must have picked up from a Jackie Chan movie or something"
Jackie Chan movie or something? Ermm..your book is not a parody of some sort is it?
Some new characters were kinda likable such as Ryan, Lisa and Slade. The ending was satisfying as well.
At the end of the day, if you're thinking of starting this series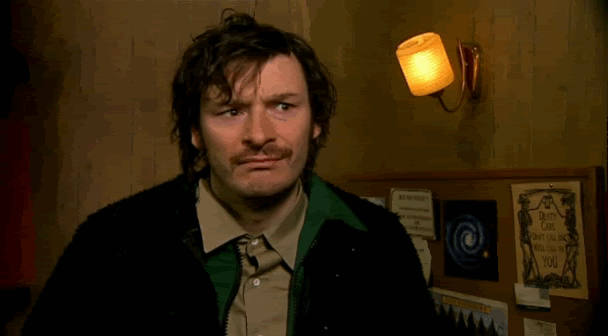 then probably no. I could barely find any originality in this series, particularly in this book. The hunting part reminded me a lot of
Forever (The Wolves of Mercy Falls, #3)
and the lost boys reminded me of Jacob's pack in Twilight series.
View all my reviews