The Hunger Games
by
Suzanne Collins
My rating:
5 of 5 stars
Could you survive on your own, in the wild, with everyone out to make sure you don't live to see the morning?
In the ruins of a place once known as North America lies the nation of Panem, a shining Capitol surrounded by twelve outlying districts. The Capitol is harsh and cruel and keeps the districts in line by forcing them all to send one boy and one girl between the ages of twelve and eighteen to participate in the annual Hunger Games, a fight to the death on live TV.


Sixteen-year-old Katniss Everdeen, who lives alone with her mother and younger sister, regards it as a death sentence when she steps forward to take her sister's place in the Games. But Katniss has been close to dead before—and survival, for her, is second nature. Without really meaning to, she becomes a contender. But if she is to win, she will have to start making choices that will weigh survival against humanity and life against love.
It started with a cup of hot tea I made at 1 am. Darjeeling tea to be precise.
I felt craving for hot beverage after a few rounds of UNO tournament with my housemates. While waiting for the drink to cool off a little, I decided to pick up this book where I left it off at around page 100 or so.
It was a wrong decision.
I even forgotten that the hot drink was there.
I ended up going to sleep at 5.30 am.
Which obviously pointing out at one thing. I'm a painfully slow reader. Well, I wanted to savour every word of this book!
Oh ya, another obvious thing...
THIS BOOK IS FREAKING GOOD!!!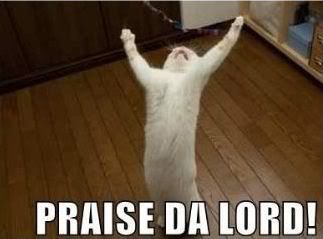 After
Unearthly
and
Angelfall
last year, I had a season of drought when I could hardly find a phenomenal book like this.
THIS.IS.IT.
It took me forever to borrow the book from my local library. The requests keep coming in. That explains why I had been so left behind of this awesomeness. I'd say now...
I SHOULD JUST BUY THIS FREAKING BOOK.
Well, I almost feel reluctant to review the actual book. I believe I'll be repeating what the other awesome reviewers had said.
But I'll review it anyway because I can. Ha-ha!
Since I've read Angelfall and Divergent first, It was hard for my brain to adjust that this book came before those two. And if there are any intentional resemblance to The Hunger Games, it's Veronica Roth and Susan Ee who have to answer to us. But soon, I didn't care much because I was too engrossed in the story and the actions.
The narration was simple enough, not many catchy phrases or mind bogging words but the philosophy runs deep. As brutal as The Games, I couldn't help but to question, are we being control to that extent as well, but with more subtle disguise?
I would totally vote for Raffe against Gale or Peeta because this book IS about Katniss. Although without any male characters to be swooned for, I feel like the emphasis on Katniss was a smart move by the author albeit the risk.
I'm kind of nervous in continuing with the series right now because I had a very terrible experience with the second book in every series so far. Hopefully, Catching Fire would be able to break the consistent streak. I'm not sure if I would be glad if Suzanne Collins would like to start writing about a new series because I'm afraid, when you reached max level, you stop leveling.
View all my reviews