Die for Me
by
Amy Plum
My rating:
1 of 5 stars
In the City of Lights, two star-crossed lovers battle a fate that is destined to tear them apart again and again for eternity.
When Kate Mercier's parents die in a tragic car accident, she leaves her life--and memories--behind to live with her grandparents in Paris. For Kate, the only way to survive her pain is escaping into the world of books and Parisian art. Until she meets Vincent.
Mysterious, charming, and devastatingly handsome, Vincent threatens to melt the ice around Kate's guarded heart with just his smile. As she begins to fall in love with Vincent, Kate discovers that he's a revenant--an undead being whose fate forces him to sacrifice himself over and over again to save the lives of others. Vincent and those like him are bound in a centuries-old war against a group of evil revenants who exist only to murder and betray. Kate soon realizes that if she follows her heart, she may never be safe again.
I don't get it...
What do people see in this book??? I was bored to death even after I was half through the book!
When I read this,
"The answer to your question of where I was taking you would be...to the most beautiful place in Paris. With the most beautiful girl I have been lucky enough to set eyes on..."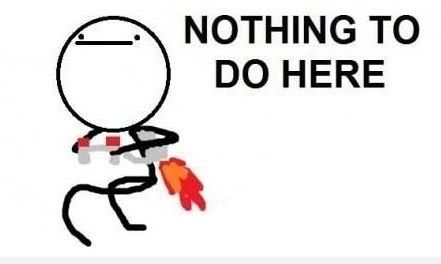 THOSE LINES ARE TOO FLUFFY, I ALMOST SUFFOCATED! I officially decided to abandon this book. I don't care if the other half of the book is freaking awesome because you madame (Amy Plum) had wasted a few hours of my precious weekends. I'm just going to search for spoilers to find out what I'd been missing to spare myself some sanity.
Again, people! REAL LOVE NEEDS TIME TO DEVELOP. You don't simply laid your eyes on a strange, hot Frenchman and declare, I MEANT TO BE WITH THIS GUY!!! Plus, this Vincent guy admitted that he is obsessed over you, Kate! RUN KATE, RUN! For the sake of your life or...hmm...your virginity.
Well, I found the characters as uninspiring and (some) are just plain stupid. Who needs a sister like Georgina? She's like the reincarnated version of Paris Hilton. So annoying!
And people...as paranormal fantasy-ish as this book meant to be, can we consider a little science behind this 'zombie'like premise. One does not simply wake up after being dead for three days and doesn't succumb to muscle wasting, starvation or (obviously) lack of fluid (despite the revenants do feel unwell after 'waking up'). Well, of course that three days, they are dead but no! I still against the idea of waking up almost flawlessly afterwards, I think it doesn't hurt to put the revenants into comatose state instead. That idea seems more plausible.
*Sigh* This is like the 'Edward' thing all over again. A vampire, without a heartbeat and poof, he could get this human girl to be pregnant!
View all my reviews