Girl of Nightmares
by
Kendare Blake
My rating:
5 of 5 stars
It's been months since the ghost of Anna Korlov opened a door to Hell in her basement and disappeared into it, but ghost-hunter Cas Lowood can't move on.
His friends remind him that Anna sacrificed herself so that Cas could live—not walk around half dead. He knows they're right, but in Cas's eyes, no living girl he meets can compare to the dead girl he fell in love with.

Now he's seeing Anna everywhere: sometimes when he's asleep and sometimes in waking nightmares. But something is very wrong...these aren't just daydreams. Anna seems tortured, torn apart in new and ever more gruesome ways every time she appears.

Cas doesn't know what happened to Anna when she disappeared into Hell, but he knows she doesn't deserve whatever is happening to her now. Anna saved Cas more than once, and it's time for him to return the favor.
PARTY.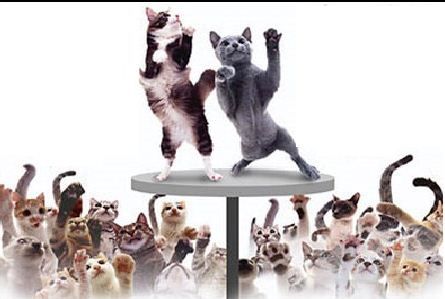 How often do you find a book which terrified the shit out of you and made you cry, really cry, like really ugly cry? If you know other books with these criteria, puh-lease recommend them to me! Because man, my heart is ready to beat a hundred times faster and gets broken again for a book as amazing as this!
In Girl of Nightmares, following the departure of Anna to Hell (because she needs to drag Obeahman's butt away before he murders Cas and his sidekicks), Cas is having trouble coping with the loss of Anna. Worse, he starts seeing gruesome image of Anna being tortured and mutilated regardless if he is awake or asleep. Kendare Blake dedicated about a quarter of this book just for the part where Anna is haunting Cas. Although we already know this from the blurb and usually I detest this because why would you spent about a hundred of pages for something we already know from the blurb, in Girl of Nightmares' case, it works. We get to know a different facade to Cas, I feel for Cas, I feel his loss, his desperation and his longing for Anna. And remember Cas is this butt-kicking ghost hunter! In wrong hands, I believe Cas would sound like Richard Gere, but hell yeah, Blake truly knows how to handle this intricate characterization because he is still the badass Cas I always knew.
Once Cas has some ideas as to how to find Anna, the story stalls a bit but that didn't make me stop reading. During this short time-out, we also get a valuable insights into Carmel and Thomas relationship which was cute. I also liked how Blake dropped a few hints and made me wonder if a couple of characters are the antagonists.
The biggest highlight of the book is definitely the Suicide Forest part. It was scary as hell and I IMMEDIATELY regretted my decision to read this book at night. Shit, I wish I can erase my memory of this scene. I'm not sure if I'm able to walk into ANY forest ever again.
THE ENDING! I won't lie, I was hoping for this kind of ending for
Hereafter
(yes, I wish this was a standalone). The rougher and more brutal tone of Anna Dressed in Blood didn't convinced me if Girl of Nightmares is deserving of such ending.
*Chuckles*
I surrender to your wicked writing skills, Kendare Blake. This series deserves such ending and more. Much more. I had to repeatedly read the same two pages in denial, and when I came to my senses, as you already know...
As always, I'm really suck at writing a positive review. But trust me, Girl of Nightmares is much better than Anna Dressed in Blood.
Somehow.
I'm not sure how my body was able to absorb this much awesomeness.
Sweet baby penguins! A 5-star!
View all my reviews